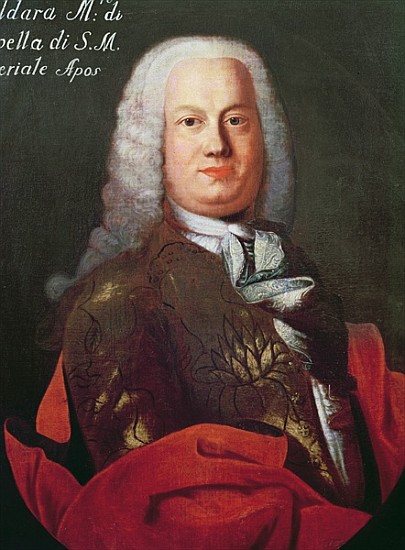 During the late 17th and 18th centuries, Vienna experienced a period of considerable economic prosperity. The Habsburg Monarchy, one of the most powerful dynastic houses in Europe, was a the summit of its power. It also held considerable cultural and artistic power and as such it was able to engage the best musicians and composers. Nevertheless, musical life at the Imperial Viennese Court faced a strong Italian influence. The positions of Court Chapel Master and Court Composer were still dominated by Italians. Catholic ecclesiastical music had been cultivated for quite a while in Vienna, but during this period it started to take on an Italian flair, including instrumental obbligato parts to accompany solo parts of liturgy and other liturgic music.
The Venetian composer Antonio Caldara (image) is featured prominently in this programme, with a total of three arias, but also pieces by lesser known or even unknown composers like Pietro Antonio and Marco Antonio Ziani, Francesco Bartolomeo Conti and even the Emperor Joseph I himself, are masterfully represented.
This programme will be performed with vocalist (soprano), two baroque violins, organ, and baroque trombone.